Spring Learning Outcomes Workshops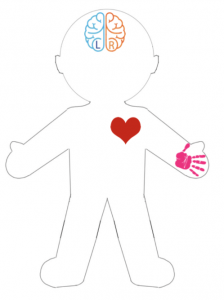 When you plan a new course or program, what aspirations do you have for students? What do you hope they will know? be able to do? How will they use their learning in the future?

When a student enters your learning community, do they know what learning they are working toward? If you asked them, what might they say?
In two-part workshop series, you will take your aspirations for learners and turn them into statements that you can use to inform your planning, communicate expectations to students, and anchor student evaluations.
---
Week 6: Learning Outcomes 101
Register for Zoom Link
|
|
Week 8: Writing Transparent, Challenging, and Portable Learning Outcomes
Register for Zoom Link
May 4, 2021 at 12:00 PM – 1:00 PM
OR
May 5, 2021 at 12:00 PM – 1:00 PM
|
|
|
May 18, 2021 at 12:00 PM – 1:00 PM
OR
May 19, 2021 at 12:00 PM – 1:00 PM
Download Reading
Participants will be guided through the process of converting aspirations for students into learning outcomes that are student centered, measurable, and inclusive.
|
|
|
Participants will use a peer-consulting protocol to refine existing learning outcomes to encourage higher-order and portable learning, and aligned with the six expectations of an Evergreen graduate
---
Each workshop is offered twice (Tues & Wed) to provide more opportunities to attend.
NOTE: If you don't have written learning outcomes to refine, please plan on attending Learning Outcomes 101.

Handouts
Worksheet Handout: https://www.dropbox.com/s/nttc8htt2ufcak8/Handout-Evergreen%20SLO%20Workshop.pdf?dl=0
Outcomes Primer: https://www.dropbox.com/s/e8f8rn157qwge8o/Handout-LearningOutcomesPrimer.pdf?dl=0 
Mural Board: https://app.mural.co/t/washingtoncenter0502/m/washingtoncenter0502/1621353307590/deade8cfefae8d32dcfa5350588ad645c9d5f7d5?sender=metzkerj8077