Kevin Givens
The U.S. Navy proposes electromagnetic warfare training by EA-18G 'Growler' jets from Naval Air Station Whidbey Island (NASWI) over the Olympic Peninsula, including Olympic National Park, Olympic National Forest, and several Native nations (see EMR Training). The Growlers would using Electromagnetic Radiation (EMR) to jam test signals from mobile transmitter trucks.
Training for electromagnetic war games aims to deny an enemy "all possible frequencies of electromagnetic radiation (i.e. electromagnetic energy) for use in such applications as communication systems, navigation systems and defense-related systems and components." The defensive technology of electromagnetic jamming is to have a passive transmission of certain frequencies to blanket and protect aircraft or submarine from enemies (such as Russia and China) in possession of their own electronic warfare weaponry.
Electronic warfare training can be categorized in support, defensive, and attack categories, and each requiring training and testing. Attack is when EMR frequencies focus on a certain target. In the Olympic Pennsula training plans, support is coordinated by the Octopus Mountain stationary transmitting area on the west coast near the Quinault Reservation.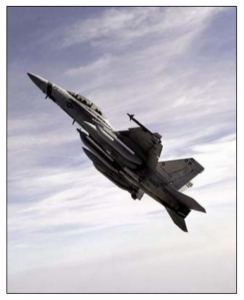 In a 2014 article, investigative journalist Dahr Jamail noted that "the US Navy aims to conduct its Northwest Electromagnetic Radiation Warfare training program, wherein it will fly 36 of its EA-18G 'Growler' supersonic jet warplanes down to 1,200 feet above the ground in some areas in order to conduct war games with 14 mobile towers. Enough electromagnetic radiation will be emitted so as to be capable of melting human eye tissue, and causing breast cancer, childhood leukemia and damage to human fetuses, let alone impacting wildlife in the area" (Jamail 2014).
"If it gets its way, this means the Navy would be flying Growler jets, which are electronic attack aircraft that specialize in radar jamming, in 2,900 training exercises over wilderness, communities and cities across the Olympic Peninsula for 260 days per year, with exercises lasting up to 16 hours per day…. Six of the radiation emitting truck sites would be within 10 miles of the Quinault Reservation, and at least six of them would be right along the border of Olympic National Park." (Jamail 2014).
The Washington Environmental Protection Coalition stated that in 2014, "the U.S. Navy submitted an application to the US Forest Service for a Special Use Permit to allow three large trucks – fitted with special electromagnetic wave transmitters – to be driven on Forest Service roads in the Olympic National Forest. The Navy refused to file an Environmental Impact Statement on this project claiming that these thousands of simulated war games will have no effect on people or wildlife" (WEPC 2014).
"The three trucks are an essential component in turning the Olympic Peninsula into an Electronic Warfare Range. The project includes building a new stationary electronic warfare transmitter – emitting the equivalent of a thousand microwave ovens of radiation – and three mobile electronic warfare transmitters – each emitting the equivalent of 100 microwave ovens – to be attacked by more than 100 "Growler" military jets – each emitting thousands of microwave ovens worth of radiation…The three mobile transmitters would be driven up logging roads in the Olympic Mountains every morning at about 5 am to special staging areas – many of which are inside of or next to Old Growth Forests and critical habitat for spotted owls and marbled murrelets. These Old Growth forests have been rated as among the quietest places on earth at only 10 to 20 decibels" (WEPC 2014).
Boeing manufactured three electronic jamming pods for Growler electronic attack jets. BAE Systems won the Growlers electromagnetic warfare training contract for $430 million competition awarded by U.S. Navy. BAE systems has projected that its electromagnetic jamming  equipment will be an option for Unmanned Aerial Vehicles (UAVs) in the future, and it has options for missile computer systems that can jam frequencies.
The Institute of Electrical and Electronics Engineers (IEEE) concluded that using the electromagnetic technology on jets poses as a human risk when used if applied in a realistic urban environment. The experiment showed how even thick concrete buildings were not up to EMR resistant standards. Without proper equipment or in case of misuse by either the pilot or personnel operating the mobile emitters, they could be exposed to the strong electromagnetic frequency. The maximum safe frequencies for EMR exposure are still debatable. 
Sources
Bernton, Hal. (2018, December 4). Navy Ends Talks to Ease Growler Jet Impacts on Whidbey Island Historic District. Seattle Times.
Christensen, Ken. & Ahearn, Ashley. (2016, December. 2). Growler Jets Test Rainforest Peace As NW Military Presence Grows.  EarthFix / Oregon Public Broadcasting.
Commander, Navy Installations Command (CNIC). (n.d.) Frequently Asked Questions: Electronic Warfare Training in the Pacific Northwest. CNIC Whidbey Island Naval Air Station.
Forecast International. (2012). The Market for Electronic Warfare Systems 2012-2021 Forecast International.
Jamail, Dahr. (2014, November 10). Navy Plans Electromagnetic War Games Over National Park and Forest in Washington State. Truthout.
Linda. (2017, August 1). Olympic Peninsula US Navy War Games – Authorized to Go Ahead – July 31, 2017. Coalition to Stop Smart Meters in BC (blog).
Naval Facilities Engineering Command. (n.d.) U.S. Navy At-Sea Environmental Compliance. Navfac.navy.mil.
Thompson, Loren. (2016, March 15). Electronic Warfare: How The U.S. Army Could Lose Its Next War. Forbes.
Trevithick, Joseph & Tyler Rogoway. (2018. October 25). Navy's Next Gen Jammer Is Three Pods, Not One, And Competition For One Of Them Just Heated Up. The Drive. 
Trevithick, Joseph. (2018, November 28). The Navy's New Jammers For Its EA-18G Growlers Cut Back Their Range More Than The Old Pods. The Drive. 
Washington Environmental Protection Coalition. (n.d.). A Better Environment for a Better Future for Everyone. Washington Environmental Protection Coalition. 
Washington Environmental Protection Coalition. (n.d.). 3.4: How Electromagnetic Radiation Harms People." Washington Environmental Protection Coalition