b. May 31, 1938, Poltár, Czechoslovakia
d. July 11, 2018, Portland, Oregon
Photo essay below.
George S. Grossman's mother was Hungarian, and his father was born in the United States and moved to his family's hometown of Poltár.
After the 1939 German takeover of Slovakia, George and his parents relocated to his mother's hometown of Mezőtúr, Hungary.
After the 1944 German occupation of Hungary, George and his parents were interned in a Hungarian camp for enemy aliens on the outskirts of Budapest. The camp was hit by Allied bombs. George and his parents were severely injured, but recovered and were moved to an internment center.
On December 31, 1944, the internment center was taken over by German troops. They executed the Jewish men, including George's father, and took the Jewish women and children to the Budapest ghetto. George and his mother escaped from the ghetto and both survived. (For additional detail, see "The Holocaust in Hungary: A Child's Perspective.")
Following the war, George's mother was unable to care for him, and he lived for three years in a number of children's institutions around Hungary. In 1948, George's mother remarried, and he spent the school year with his mother and stepfather in Budapest.
In September 1949, George, being a derivative U.S. citizen, was issued a U.S. passport, and he emigrated to the U.S. with the aid of the Jewish Community Service. He was placed in a relative's foster home in the Buffalo suburb of Kenmore, New York, where he graduated from high school in 1956.
In 1956-57, he was employed by Bell Aircraft Corporation and attended evening school at the University of Buffalo. In 1957 he enrolled in the University of Chicago where he received a BA degree, with honors, in International Relations in 1960.
On the day of graduation, he married Susanna Herczeg, also a student at the University of Chicago, also from Buffalo, and also a childhood immigrant from Hungary. He spent 1960-62 as an editor at the American Bar Foundation and as a graduate student.
In 1962, their son, Zoltán, was born, Susanna graduated, and the young family moved to Palo Alto, where George secured a job as Administrative Assistant of the California Law Revision Commission.
In December 1962, George's mother and half-brother, Gábor, arrived from Budapest. Both remained in California the rest of their lives. His mother passed in 1983.
In 1963, George enrolled in Stanford Law School, graduating and passing the California bar exam in 1966. During law school, George worked part-time in Stanford's Law Library, and decided to become a law librarian.
He became Acquisitions Librarian at the University of Pennsylvania (1966-68), then Law Librarian and Professor of Law at the University of Utah (1968-73) and the University of Minnesota (1973-79).
At Utah, he also earned an MS degree in Library Science at Brigham Young University. He served a term as President and National Representative of the Utah Affiliate of the American Civil Liberties Union, which sent George and other attorneys to Wounded Knee in South Dakota. He also a member for several years of the ACLU's Committee on Indian Rights.
At the University of Minnesota, George participated in the planning of a new law school building. The project received the annual joint award of the American Institute of Architects and the American Library Association for library design. Subsequently, George served as consultant for the planning of more than thirty law libraries.
In 1979, George transferred to Northwestern University where he participated in the planning of a major extension of the law school's facilities on Chicago's Lake Shore Drive. He remained at Northwestern until 1993, when he transferred to the University of California, Davis, where a new law school building was expected, but after 12 years only an extension of the existing building was allowed. George retired in 2006.
He and Susanna lived in San Francisco until she died in 2008. He remained until 2012 when he moved to Ashland, Oregon, where he served as volunteer librarian of Temple Emek Shalom. In 2014, he became a resident of Willamette View, a retirement community in Milwaukie / Portland, Oregon.
George's publications include two anthologies: Legal Research: Historical Foundations of the Electronic Age (Oxford, 1994) and The Spirit of American Law (Westview, 2001). Throughout his career, he was an active member of the American Association of Law Libraries (AALL), the Association of American Law Schools, the American Bar Association, and other professional organizations. In 2018, he was inducted into the AALL Hall of Fame.
George's compassion and generosity touched many people, and influenced their lives. His warm kindness and sense of humor uplifted those who knew and loved him. His 48 years of marriage to Suzi provided a bedrock to them, and a model of happiness for those around them.
George is survived by his son, Zoltán, Professor of Geography and Indigenous Studies at The Evergreen State College in Olympia, Washington, and by his daughter-in-law, Debra McNutt (1516 Thomas Street NW, Olympia WA 98502).
There was a memorial for George on Saturday, August 11, 2018, at Willamette View in Portland:  
Download memorial program.
Video of memorial (57 minutes)
Son Zoltán's Eulogy

Photo Essay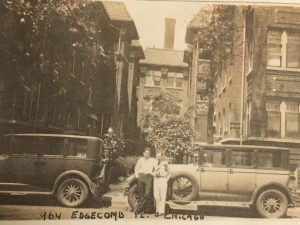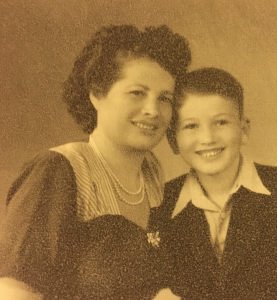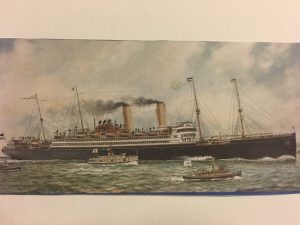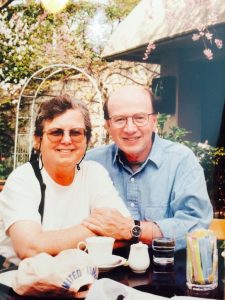 The privilege of a lifetime is being who you really are."
–Joseph Campbell
"Nothing was ever achieved without enthusiasm."
–Ralph Waldo Emerson